10 November 2020
Ask your MP to sign Early Day Motion (EDM) #1049
We need your help to raise awareness of psoriasis in Parliament.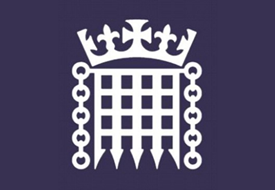 Sir Edward Leigh MP, the Chair of the All Party Parliamentary Group on Skin, has kindly agreed to host an Early Day Motion (EDM) in Parliament which recognises the vital work of the Psoriasis Association and calls upon the Government to investigate ways to improve access to all relevant healthcare professionals for people with psoriasis whose essential treatment has been unfairly delayed by the impact of the COVID-19 pandemic.
Early Day Motions (EDMs) are formal motions submitted for debate in the House of Commons for which no day has been fixed. As there is no specific time allocated to EDMs, very few are debated. However, many attract a great deal of public interest and media coverage and are helpful for organisations such as the Psoriasis Association to raise awareness amongst MPs on the issues that face people with psoriasis on a daily basis.
We need as many parliamentary representatives as possible to get involved, so please do contact your local MP and ask them to sign EDM #1049.
You can read the text of the Early Day Motion or see whether your local MP has already signed it here.
You can find out who your local MP is here.
You may also want to tweet your MP (Find out if they have a Twitter handle here.) A suggested tweet could be:
@[MPNAME] - Please support EDM 1049 which asks the Government to improve access to all relevant healthcare professionals for people with #psoriasis during the COVID-19 pandemic https://edm.parliament.uk/early-day-motion/57613
Please do write to your local MP and tell them about the issues you have faced with psoriasis. We have also put together a template letter which you can download, personalise and send to your MP.
It will be great to get as many MPs signing the EDM as possible to help raise awareness of psoriasis and psoriatic arthritis. The more MPs that are aware they have a constituent with psoriasis, the more weight will be added further down the political line.