07 September 2021
Dermatology Life Quality Index (DLQI) App Launched
The free app gives an instant DLQI score and will help people to keep track of how psoriasis impacts their quality of life.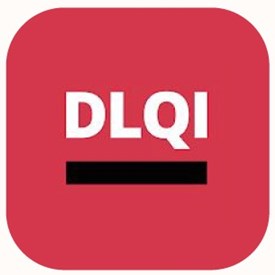 The team who first developed the Dermatology Life Quality Index (DLQI) many of you have filled out ahead of your appointments have recently released the Official DLQI app. The free app, from Cardiff University, can be downloaded from both the Apple and Android stores. Search "DLQI: the official app".
This very simple app gives an instant DLQI score and gives the meaning of the score. The ten most recent results are stored and displayed.
Professor Finlay from Cardiff University, and creator of the DLQI, said "We realise that the lives of people can be hugely affected by psoriasis. We wanted to make the DLQI App so people could easily keep track of their scores and therefore their quality of life. The App is free to download and use and the data remains in the smartphone, so is not available to anyone else. We hope that the DLQI App is useful for people with psoriasis. A big thankyou to the Psoriasis Association for helping to let people know about this."