19 July 2021
Dithrocream (Dithranol) Discontinued
Manufacturers confirm all strengths of the product have been discontinued.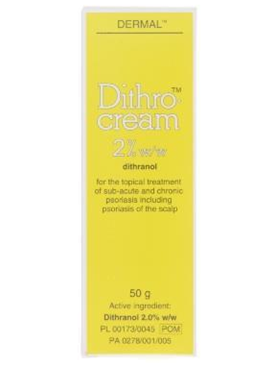 In July 2021 we contacted Dermal Laboratories for an update on the availability of Dithrocream (Dithranol) after receiving an enquiry from one of our members.
Dermal confirmed that Dithrocream has been discontinued in all remaining strengths (0.1%, 0.25%, 0.5% and 1.0%) citing difficulties sourcing the active ingredient and issues beyond their control as the reasons for the decision. The news comes after Dithrocream 2.0% was discontinued last year.
If you have any questions or would like further information, Dermal Laboratories can be contacted directly either by phone on 01462 458 866, or via the contact form on their website at www.dermal.co.uk/contact/email-us.
You can find more information about other currently unavailable treatments here.