Psoriasis Awareness Week 2021
Psoriasis Awareness Week 2021 runs from Friday 29th October to Thursday 4th November.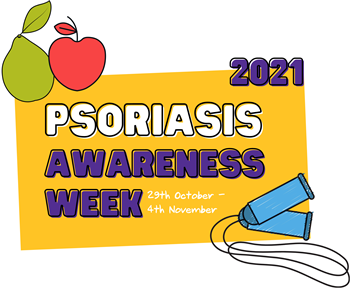 Please use the links below to navigate to the relevant section.

Download your Supporters Pack today!


About

Psoriasis Awareness Week runs annually and aims to raise awareness of psoriasis and psoriatic arthritis. This year's theme focuses on lifestyle factors that may be important to consider when living with psoriasis or psoriatic arthritis, including diet and exercise.

These topics are regularly asked about via our helpline and within our communities. Not only that, but understanding more about the role of lifestyle factors in treating psoriasis was identified as the number one psoriasis research priority by the 2018 Psoriasis Priority Setting Partnership (PSP), and so we wanted to bring you up to speed on what we know so far.

We have lots of exciting plans for the week, including two Facebook Live sessions with experts in nutrition and exercise, a FREE webinar - 'Pso: Let's Talk Research' and, for the first time ever, we will be running our own Psoriasis Awareness Week fundraiser (#PsoActive29) to encourage you, your family and friends to get active and raise awareness.

As always, we want as many people as possible to get involved and spread the message of Psoriasis Awareness Week. We have prepared a Supporters Pack in which you can find all the details of how to take part and follow along with the week's activities, and don't forget to check out our digital toolkit to help you add your voice to this year's campaign on social media.
Facebook Live sessions
During Psoriasis Awareness Week we will be holding two Facebook Live sessions with experts in nutrition and exercise!
Pso: Let's talk food - Monday 1st November 2021 at 1pm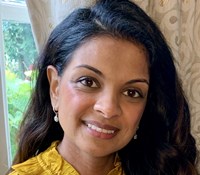 The first session, 'Pso: Let's talk food', featuring Consultant Dermatologist and nutrition expert, Dr Thiviyani Maruthappu and Professor of Health Psychology/Behavioural Medicine, Professor Christine Bundy, will take place on Monday 1st November 2021 at 1pm.
Dr Maruthappu and Professor Bundy will be examining the evidence for nutrition in psoriasis, looking at whether any specific diets or supplements are helpful in managing psoriasis, and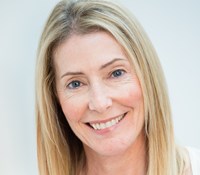 explaining what practical changes you could make to your own diet.
Dr Marathappu will also be introducing her Psoriasis Association funded research project, the APPLE study.
There will be an opportunity to put your questions to our experts via a Q&A at the end of the session.
Pso: Let's talk exercise - Thursday 4th November 2021 at 1pm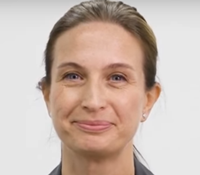 The second session, 'Pso: Let's talk exercise', will take place on Thursday 4th November at 1pm and will feature Psoriasis Association Trustee and Dermatology Nurse Consultant, Karina Jackson, and Physiotherapist and Rheumatology Clinical Lead, Jack March.
Karina will be talking about psoriasis and exercise, including the benefits of exercise for people with psoriasis, common barriers to physical activity, and some tips for getting you moving.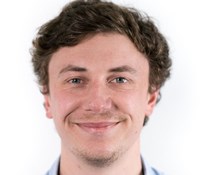 Jack will be talking about psoriatic arthritis and exercise, including particular types of exercise that can be helpful for managing the condition, overcoming the challenges of physical activity when you have psoriatic arthritis, and the role of the physio in supporting people who are living with psoriatic arthritis.
As with the first session, there will be an opportunity to put your questions to our experts via a Q&A at the end.
How to watch
To watch these sessions live, simply head to our Facebook Page at the dates and times above.
The sessions will also remain available to view on our Facebook Page after the live streams have finished.
#PsoActive29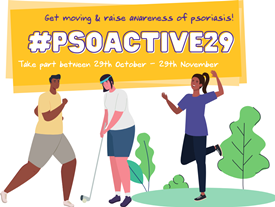 Did you know that moving more could have a positive impact on your psoriasis/psoriatic arthritis? Not only that, but it can also improve mood, weight and heart health too!
That is why we're inviting you to take on a new fundraising challenge in aid of our 29th Psoriasis Awareness Week: The #PsoActive29. Help us raise vital funds and awareness whilst improving your health and wellbeing too!
The #PsoActive29 will launch on World Psoriasis Day (29th October 2021) and the challenge is simple. To get involved all you have to do is pick any activity around the number 29 and complete your challenge between 29th October and 29th November 2021.
Remember, an activity can be anything that gets you moving and picking something you enjoy will make you more likely to stick to the challenge – it could be gardening an hour a day for 29 days, dancing to your favourite song for 29 minutes, or even doing 29 hula hoops!
So, what are you waiting for? Find out more and sign up here!
'Pso: Let's Talk Research' - FREE webinar
The Psoriasis Association and St John's Derm Academy are pleased to collaborate for a second time to bring you 'Pso: Let's Talk Research', a FREE webinar of informative talks from experts at the forefront of psoriasis research and practice, taking place via Zoom on Wednesday 3rd November 2021 at 6pm.
Professor Jonathan Barker will first provide an overview of the evening before Dr Satveer Mahil gives an update on psoriasis research during the COVID-19 pandemic, including the latest from PsoProtectMe.
Next, Nurse Consultant in Inflammatory Skin Disease, Lucy Moorhead, will present the TALK Discussion Guide from the Itching to Talk campaign, followed by an update on the BSTOP study from Professor Catherine Smith.
The evening will conclude with a Q&A - an opportunity for you to put your questions to the whole panel, including Psoriasis Association Chief Executive, Helen McAteer.
Places for the webinar are limited and you must register in advance.
Digital toolkit
Why not support this year's Psoriasis Awareness Week by sharing a post on Facebook, Twitter or Instagram? Perhaps you'd like to change your profile header on Facebook, Twitter or LinkedIn?
Whether you're an individual or an organisation, we've got you covered. Simply browse the gallery below, click on and save any image that you'd like to use, then go ahead and share it on your social media channels to help spread the word!
Don't forget to use the hashtag #PAW2021 in your posts!